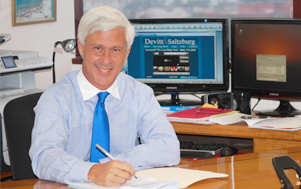 If you follow this link you will see that I am the top rated attorney on Yahoo.com for Los Angeles County. 
However, I also asked a few clients to relate there experiences with me on video so you can hear from them directly.  
Though I get many cases dismissed, (some before there is any court at all) and very few of my client's go to jail or prison, I cannot win every case.
I try to look for any weakness in the Prosecutors case or my client's "back story" as to why it happened.
If the evidence is very strong that a crime was committed (and you committed it and admitted it) we may try to get you probation or time served as the first option.     
Another option is a "plea bargain" with the case eventually dismissed or "expunged" (Penal Code 1203) after some counseling, community service or diversion programs as alternative sentencing. For example, in theft cases we can sometimes get a "civil compromise" where all charges are dropped if the money or loss is paid back.  (See Penal Code 1377, 1378)