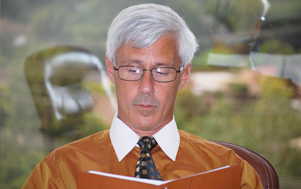 What will this really cost me?
We handle most cases on a "flat-fee" basis. If we can solve your problem with a phone call or a letter or we have to go to court 20 times, the cost is the same.
We will also work on an hourly basis if requested.
Please call us for details at 1-800-794-2001.
Will I have to go to court?
If it is filed as a felony, yes. If it is not a felony, then you may never have to appear in court.
How much money should I expect to spend?
In general, we charge $3,500 for most Misdemeanors.  However, all fees are negotiable.
Felonies start at $5,000 depending on:
the complexity of the case (as well as the charges)
location of the court
number of defendants
Why should I hire Devitt and Saltzburg?
Due to our experience, knowledge, hard work and "charisma", we have a 95% success rate in obtaining a dismissal or plea bargain.
Less than 5% of our clients go to jail.
We take or return all phone calls the same day.
Once hired, you will be given Mr. Devitt's cell phone number for 24/7 access.