James "Jay" Devitt has been practicing law in Southern California for more than 24 years. During law school he clerked for the attorneys that defended John DeLoren and worked on the "Falcon and the Snowman" and "Billionaire Boys Club" cases which were later made into movies. After attending law school at Western State University where he made the National Dean's List and the Honor Roll, Jay was awarded the Trial Advocacy Award for finishing first in his class. He then went on to pass the California Bar Exam on his first attempt in 1988 and soon after joined a large law firm for three years, namely Spray, Gould & Bowers.
For the last 20 years his practice has been largely consisting of Criminal Defense. His winning ways started when he was victorious in trial in Federal Court in the case of United States of America vs. Larry C. which was a forfeiture case in which the DEA claimed that Larry C. had purchased his house with drug money in 1988.
Mr Devitt was able to persuade the Court to dismiss the case after the trial occurred. Later that same year Mr. Devitt also was successful in getting acquittals after Jury trials in 2 "crack" cases and a methamphetamine case.
His motto is – "A good attorney knows the Law; a great attorney knows the Judge, but I know both." Mr Devitt is also an acknowledged expert on sentencing alternatives which has resulted in sentences for his clients ranging from private jails, house arrest to work furlough (where the inmate goes to work in the day and sleeps at the jail at night). He is available for his clients 24/7/365 and often works on weekends and evenings to meet with or work on his client's cases.
Mr. Devitt has also been published in many Law Reviews and other media including Western State University Law Review, Law Office Computing magazine (where he had his own column), Law Technology News, Los Angeles Magazine and the Daily Journal (lawyers newspaper).
His TV appearances include:
KTLA news
KFOX news
KABC News
KCBS News
KCAL News
where he was interviewed regarding current legal events. He has also been interviewed on:
Jay has also handled numerous appeals with great success and he takes pride in the fact that most of his case load comes from referrals from other clients.
Setareh "Star" Panah, Attorney at Law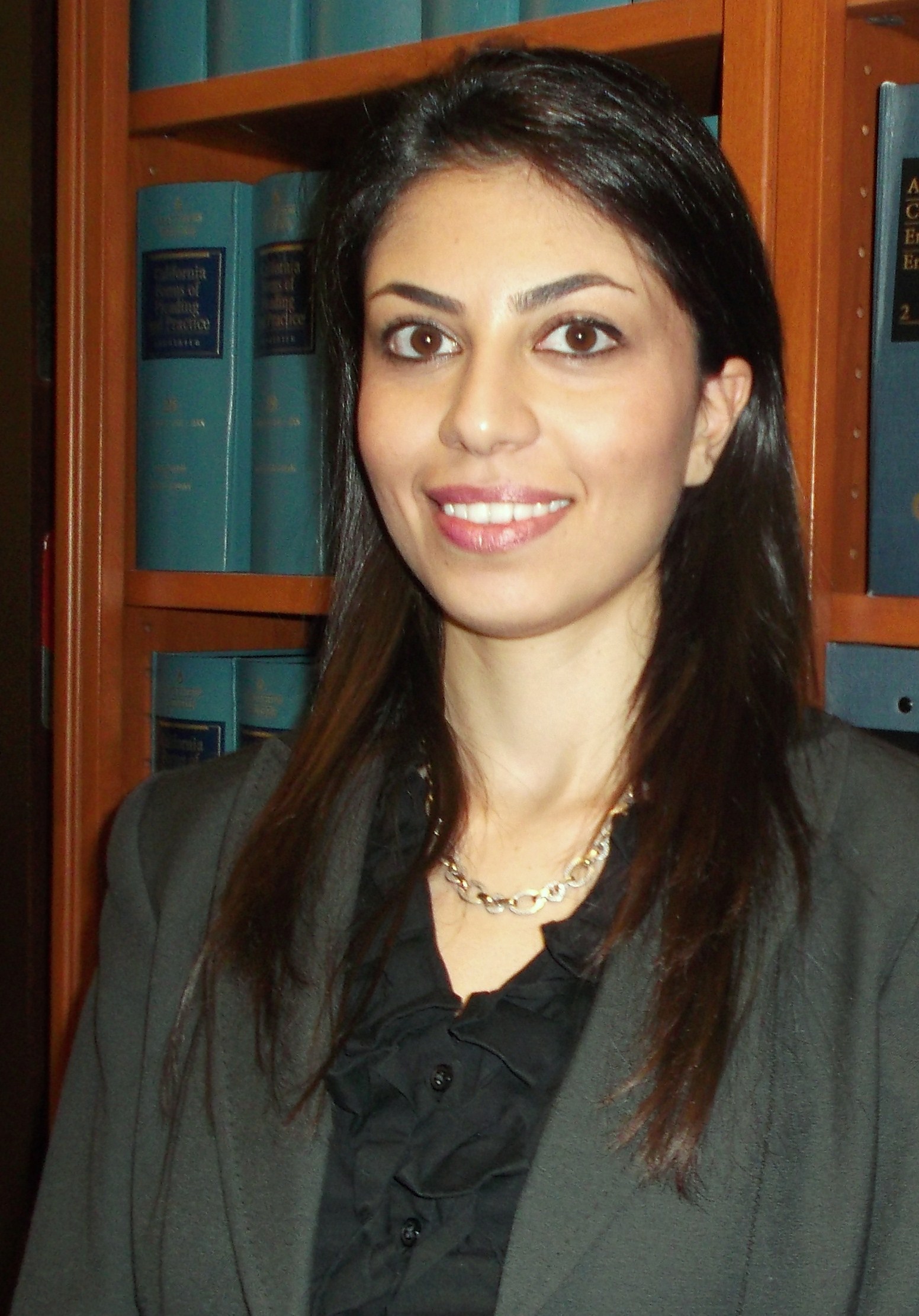 Setareh "Star " Panah attended California State University, Northridge where she received her B.A. in Psychology. She gradated cum laude.
Star then attended Oklahoma City University School of Law where she received her Juris Doctor degree.  At the same time, she also obtained a Certificate in Client Representation in Alternative Dispute Resolution under the National Institute for Trial Advocacy.
During law school, Star's activities included Community Service Committee Chair of Phi Alpha Delta and membership in the Animal Law Group. She also "clerked" her way through law school for 2 years, and worked for Legal Aid. Star then moved back to Los Angeles where she successfully passed the California Bar Exam.
In addition to practicing  criminal law, she also handles family law and immigration law.  Her main area of expertise is family-based petitions and naturalization. However, she has done extensive research on other areas of immigration law and is familiar with most immigration rules, regulations, and application procedures for immigrant and non-immigrant visas.
Star has had many successful applications including:
Family-based adjustment of status
Petition for removal of conditions
Certificate of citizenship
Family-based immigrant visa consular processing
Nonimmigrant visa applications for visitors
Diversity immigrant visa packet for consular processing
Naturalization
Replacement of permanent resident card
Employment authorization
Star also speaks and writes Farsi fluently.